So I was going through my morning routine of sitting in my robin's egg blue/cerulean sequened mini papa-san chair and going through my feeds and blogs when I saw one of my favorite blogs, Cupcakes Take The Cake, did a post on "Far from Ordinary" pastries.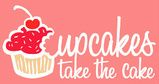 This made me kind of excited, because although cupcakes are awesome and fun snacks, they're still just cupcakes. They're cake with a paper liner around it, and frosting on top. That's all it is. Quite frankly I've been growing increasingly tired of the cupcake 'movement' and am ready to embrace a new favorite American dessert, but I suppose the time is not yet now.
Anyway I clicked on the link and read through - turns out "Far From Ordinary" was just the name of the bakery and not a description of what was to come. It was cappuccino cupcakes that smelled JUST like a fancy cappuccino in a coffee shop. And that's pretty cool! Aroma is such a powerful tool when it comes to a meal(or dessert in this case), and if you can evoke something in aroma before the first bite is taken, then that's a big win for you!
It got me to thinking, though...even though they're fun and flavorful, it's still a cupcake. It's still just a cake in a small portion with frosting on top. No real technique or absolute mastery of a skill - I mean cupcakes are great, but anybody can make them. There are certain pastry skills, however, that not
just
everybody can do.
This is a direct quote from a blog that's quite interesting, called "
The Quenelle
." What's a quenelle, you ask? Well, technically, it's this kind of poached dumpling thing...but most people think of it as this little beauty:
We call it a quenelle because of its shape. A proper quenelle should have three sides and be even all around. Making them itself is kind of an art. Anyway, onto the quotes:
What makes a good pastry chef? No one in particular asked me, but I feel compelled to ask and then answer my own question.

I will tell you what I think it is. And the answer addresses the technical aspect only. The management part and all the other stuff is not relevant to this answer. It comes down to eight techniques. No more, no less. They are pass or fail.

These are the eight techniques, in no particular order:


Lamination. This includes puff pastry and a yeast risen laminated doughs. Can you execute a Napoleon and a croissant? Are the outer layers flaky and crisp and is the crumb structure regular in its irregularity? Is there any damage to the layers? Is it much lighter than it looks? is it buttery on the surface and does it make a beautiful mess when you break through the surface?

Pate a choux. Not the aberrations and monstrosities that we have unfortunately become accustomed to. Amorphous blobs of soft choux coated in dull condensation-pocked glazes. Can you make an eclair that is evenly tubular and completely hollow? A puff that is round, hollow and even?

Pastry cream. No scorch, no lumps, not overcooked, not undercooked. Proteins: yolks and starch coagulated on point). No pastry cream powders. Is it shiny, smooth and supple?

Brioche. Understand that it is an emulsion first and an enriched dough mixed to full gluten development second. Mix it as such without over-heating it. Is it soft, tender, buttery, airy... pillow-like?

Ganache. Speaking of emulsions. Can you formulate and balance a ganache recipe to fill confections and another for a slab to cut and dip? Do you know the difference between these types of ganache and what they are for?
Temper chocolate. So it shines and snaps. Thin shells in confections (throughout the entire shell, including the base... Is it uniformly thin?)
Thin sheets for chocolate decor. Can you manipulate it and keep it under working control for long periods of time? Not a speck on your coat. Not under your fingernails. Not on the wall or on your work table. Can you harness it?

Make a macaron. Can you mix it to just the right consistency, pipe it all to exactly the same size, let it dry just long enough, let it bake just long enough?

Spoon a quenelle. Ice cream, sorbet and whipped cream or creme fraiche. Small, medium and large. With any spoon.

If you can execute all of these eight items without mistake, with the true quality aspects they deserve, and with relative ease.... Then you are a good pastry chef. If you do seven of them, you are not quite there yet. I wonder if we took all of the pastry chefs we admire and respect, or perhaps do not admire or respect but we hear about a lot and give them awards, how would they fare? How many would pass?

I really, truly want to see any of these techniques be part of the challenges in cooking show competitions. Not who makes the sassiest cupcake. Frankly who gives a shit about cupcakes? Any home cook can make a decent cupcake.

Do these well, and you will succeed, perhaps not financially, but you will know deep down that you are not a hack, and that is one definition of success, which plays into your integrity , self respect and what you are made of There's nothing worse than a hack who doesn't know he (or she) is a hack. Perhaps the only worse thing is a hack who knows he's a hack and does not care he is a hack. God bless P.R. firms, right?
Okay so this is what we're pretty much taught in school. Just so the trolls know, I don't hate cupcakes. I just think they're beginning to become overhyped and we should look to new things! Puff pastry is awesome, but rarely is there a home cook that cares enough to master it...so that's probably out.
Another awesome thing is pies. Mini pies are cute and fun! Remember the blog I actually did about mini pies? Of course you do! Well, if you don't, it's a post called
Move Over, Cupcake!
So what's a new trend-er to do? SET A NEW TREND, THAT'S WHAT!!!!!!!
So you know what I think should be the next trend of pastry fun?
SAVARINS
!!!
Now you may be asking yourself, "What the hell is a Savarin?" Oh, I'll feed you, baby birds...
THIS is a Savarin!
Add caption
What the.... THAT? You think THAT is going to be the next big thing?
Yes, I do. And let me show you why.
You can find this on Food Network.com!
See, a Savarin - also known as the Gateau Savarin - is basically a rum baba. Which means it's a small spongecake baked into a ring mold, soaked in RUM.
RUM.
A CAKE SOAKED IN RUM.
And do you know why else this is cool? The ring mold allows it to be like a BAKED DONUT.
A BAKED DONUT.
A HOT-DIGGITY-DAMN BAKED DONUT.
They can also be edible reading glasses
Who doesn't like donuts? I'll tell you who - terrorists.
So they're spongecakes(the kind of cake that's usually classified/used for cupakes), in a donut shape(who doesn't like donuts), soaked in RUM(insert witty Johnny Depp/Jack Sparrow quip here), are small(so you can feel okay about eating one or twelve - er, two) and have a hole so they can be filled with ANYTHING(giggity) your little heart desires. This could be chantilly(whipped w/ sugar) cream, pastry cream, chocolate, fruit... Anything you can imagine, really.
This opens up a good world of culinary exploration because cakes are awesome and can be made in any flavor...you can now experiment with different types of alcohol(even though I'm sure most pastry purists would tell me its blasphemous) , and lots of different types of fillings.
It's like a cupcake transitioning into a donut. And it's sophisticated! And sexy! And you can have lots of fun with it.
So who's with me? Ready to take down cupcakes? I'm starting a Savarin movement. Follow me on
Twitter
and tag #TeamSavarin on all your tweets! Let's get this trending! So have fun and happy baking.
Ooh! I almost forgot...you need to know "Well, Kolika, how can I do this savarin thing if I don't know how???"
It's pretty easy to make a spongecake(any recipe will do, but I prefer the one that comes out of Julia Child's
Mastering the Art of French Cooking
), and get a good quality rum to soak it in after the cake bakes and dries out a little. To buy molds,
Bing.com
has some great ideas/references here. You could also just hit up your nearest
Sur La Table
(easily my favorite store) and get some of the things you see
here
.
Have fun! GO #TeamSavarin!